Forage puts students first. Our blog articles are written independently by our editorial team. They have not been paid for or sponsored by our partners. See our full editorial guidelines.
Table of Contents
When you think of marketing, you might think of online surveys that ask for your opinion on your shopping experience. While that's one type of marketing, there are many other ways that businesses and organizations market themselves. Social media, search engine results, and email are just some of the ways companies get their name out there.
This means that there are plenty of jobs for marketing majors. For example, it's estimated that 4.88 billion people worldwide — that's 60.6% of the entire population — use some type of social media. And when people look at search results, just over half click on just the first three search results. A savvy marketer ensures their product is seen by all of these potential customers.
What Types of Marketing Are There?
"Marketing" is an umbrella term for all activities related to promoting and selling a product or service. Advertising is one type of marketing. However, many other types of jobs. fall under the marketing umbrella:
Brand management: influencing and managing how a brand is perceived
B2B and B2C marketing: marketing efforts from a business that target other businesses or specific consumers
Influencer marketing: collaborating with online personalities
Content marketing: creating and sharing online materials to generate interest in a service or product
Search marketing: using paid and unpaid marketing on the internet
Public relations: maintaining a positive public image
Cause marketing: when a for-profit and nonprofit collaborate for a cause
Many other types of marketing exist, and within those, some even have subspecialties. For example, public relations can also include crisis management, and search marketing can focus on a specific type of paid marketing.
>>Wondering if marketing is a good career path? Find out!
10 Jobs for Marketing Majors
With so many types of marketing out there, you can find jobs for marketing majors in nearly every industry. What's more, there are plenty of entry-level jobs for marketing majors, no matter what type of marketing you pursue.
As you're looking for entry-level marketing jobs, it's important to note that you may find different positions have different titles even though the job duties are nearly identical. "Assistant" often means the same thing as "coordinator" or "specialist," though, in some cases, "specialist" means having slightly more than entry-level experience.
This chart lists 10 common jobs for marketing majors. It also includes the Glassdoor salary estimate for people with zero to one year of experience and the Bureau of Labor Statistics (BLS) projected growth rate between 2021 and 2031. Please note the BLS groups many of these job titles together, so the outlook may be for the entire job category, not just the specific job title.
| Job Title | Job Outlook | Glassdoor Salary |
| --- | --- | --- |
| Marketing assistant | 10% (as fast as average) | $44,852 |
| Social media coordinator | 8% (faster than average) | $48,827 |
| Events coordinator | 18% (much faster than average) | $50,103 |
| Copywriter | 4% (as fast as average) | $53,321 |
| Assistant Media Planner | 10% (as fast as average) | $53,801 |
| Public relations specialist | 8% (faster than average) | $49,607 |
| SEO specialist | 10% (as fast as average) | $51,375 |
| Brand assistant marketing | 10% (as fast as average) | $48,578 |
| Digital marketing assistant | 10% (as fast as average) | $47,232 |
| Email marketing specialist | 10% (as fast as average) | $55,537 |
1. Marketing Assistant 
Marketing assistants support the efforts of the entire marketing team. While the specifics will vary depending on the type of marketing, marketing assistants generally complete the same tasks. They may monitor active campaigns, report on performance, and track key performance indicators (KPI) like conversion rate, lead generation, and website traffic.
>>MORE: Corporate Jargon Gen Z Should Know
2. Social Media Coordinator 
Social media coordinators assist the social media manager and social media team. In addition to analyzing how posts perform and monitoring social media trends, social media coordinators schedule when posts appear, select or create the images for the post, and select relevant hashtags.

Omnichannel Marketing
Experience what it's like to design an omnichannel marketing plan in this free course from lululemon. Try your hand at developing an integrated marketing plan, pitching your strategy, and finding local ambassadors.
Avg. Time: 4 hours
Skills you'll build: Creative thinking, project management, digital transformation, data analysis, marketing principles
3. Event Coordinator 
While an event manager plans the event, the event coordinator ensures it goes off without a hitch. It's their job to keep everyone on schedule and pivot when things don't go as planned. While event coordinators are common at weddings, a marketing event coordinator often works in experiential marketing. These events engage users with the product at virtual or in-person events like brand launches and pop-ups.
Careers in Tourism: Event Operations
See what it's like to work in event operations in this free program from Moreton Bay Regional Council. Communicate with attendees, create a run sheet, and get a feel for this career.
Avg. Time: 2 hours
Skills you'll build: Communication, organization, administrative, attention to detail, critical thinking
4. Copywriter 
Sometimes called junior or associate copywriters, entry-level copywriters help create the copy (the words) that appear in ads, social media posts, press releases, and white papers. Copywriters are found in almost every industry.
5. Assistant Media Planner 
Assistant media planners help the marketing team determine where to spend the media budget. To help with that decision, they research markets to determine the best media outlets for the campaign. Assistant media planners may also analyze active campaigns and make additional suggestions to optimize them.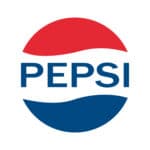 PepsiCo Sales
Experience what it's like to work in sales in this free course from PepsiCo. You'll gain an understanding of the challenges the sales team faces and how to overcome them.
Avg. Time: 1.5-3 hours
Skills you'll build: Managing team members, building external relationships, executing, collaborating
6. Public Relations Specialist
Public relations specialists support the public relations team. They may write press releases, respond to media requests, arrange interviews, and draft talking points or speeches. Public relations specialists may also analyze the company's or client's public image and suggest ways to maintain or improve it.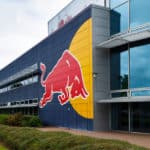 Off-Premise Sale
Discover what it's like working on the key account management team in this free course from Red Bull. You'll have the opportunity to analyze data and present your recommendations to the client.
Avg. Time: 1-2 Hours
Skills you'll build: Data analysis, organization, communication, presenting
7. SEO Specialist
Companies often use their website to bring in new leads and enhance brand awareness. An SEO (search engine optimization) specialist analyzes how well a website accomplishes this goal and makes suggestions for improving it. They do this by conducting keyword research and analysis to help writers create content that ranks in search results, optimizing existing content, and building links to the website.
8. Brand Assistant
Brand assistants support the brand manager and team with marketing the brand or a specific product. They research and report on the various personas that engage with the brand and the user journeys they may take. Brand assistants also analyze market trends and competitors, as well as how the brand is perceived.
9. Digital Marketing Assistant
As we said, marketing is the promoting and selling of products and services and there are many ways to do that. Digital marketing is one of those methods. However, in addition to promoting and selling the product or service, digital marketers focus their efforts on converting their audience into customers. A digital marketing assistant supports these efforts by analyzing how well a campaign is performing as well as converting and suggests ways to improve and optimize it.

Merchandising
Experience what it's like to work on a merchandising team in this free course from lululemon. Using data, make an order log then use that to create a visual representation of the merchandise.
Avg. Time: 3-3.5 hours
Skills you'll build: Data analysis, Excel, pivot tables, financial planning, market research
10. Email Marketing Specialist
Email marketing specialists are types of digital marketers who focus on email. They may test subject lines to see which ones have a higher open rate, optimize what copy resonates with readers, and manage and maintain the email list. Email marketing specialists may focus on a specific type of email marketing, such as welcome emails, newsletters, or re-engagement emails.
Skills for Marketing Majors
Successful marketers lean on their hard and soft skills. While this isn't an exhaustive list, here are some of the top skills you'll need:
Not sure if marketing is the right career for you? Check out other career paths.
Photo credit: Canva